Event Date: October 12, 2016
(Past event - Request recording)
Time: 12:00 pm EST / 6:00 pm CET
Speaker: Author and S&OP Coach Bob Stahl
Business leaders today have an ever-increasing amount of data at their fingertips. But when it comes to anticipating the future, this data and the models they feed, often provide an illusion of precision and control.



While forecasting properly is important, it is equally important to recognize that demand fluctuations are inherently unpredictable. As such, the key to success is not to try to predict the variability, but rather to employ a strong process that manages through the variability. Dr. David Orrell of the International Institute of Forecasters (IIF) said: "We should spend less time trying to perfectly predict the future, and more time on preparing for its inevitable variability."
Typical, but highly flawed, responses to uncertainty are:
Seek more detail, further out, and/or
Hunker down internally, focused on self-preservation
Best practices are often both counter-intuitive and counter-experiential. The keys to "managing through" uncertainty, involve:
Simplification
Maximizing flexibility
Engaging the organization up and down the supply chain
Understanding constraints (of yourself and others)
Being transparent, particularly with assumptions.
The most effective way to manage all of these things is with a fully authentic Executive S&OP (eS&OP) process. It must, however, be embraced across the entire organization for maximum impact. The benefits of a successful adoption are transformational and exponential: increased operating profit, reduced working capital, and increased service levels, doing things not before possible due to aligned human energy.
Sign up for this webinar and learn about this important perspective.
Speaker Bio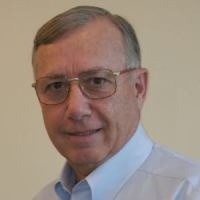 Bob Stahl has spent the last 40 plus years as a practitioner and coach developing leading edge processes for manufacturing, logistics, and supply chain management. He is a teacher, writer, and S&OP Coach with an extremely strong track record of success. Bob has worked with many of the world's leading corporations and has authored six books – including Sales & Operations Planning – The How To Handbook, 3rd Edition, and Sales & Operations Planning-The Executives' Guide. Three of his books are used in the APICS certification program. He is S&OP Inaugural Editor for theForesight Journal of the IIF (International Institute of Forecasters) and wrote a quarterly column on S&OP. He also heads up the consulting practice for TF Wallace & Company.
Request Recording
Tags: Event Live Webinar