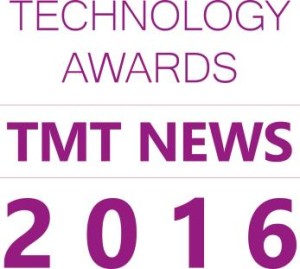 TMT News magazine announced the winners of the 2016 Technology Awards last Friday and John Galt Solutions was awarded for their newly released ForecastX Wizard 8.0. John Galt Solutions was highlighted as a key player, who have provided the world with new, cutting-edge technology.
The newly released ForecastX Wizard 8.0 has been well received by customers as well as the media and industry experts. The ForecastX Wizard makes detailed and accurate business forecasting easy and has become the cornerstone of thousands of successful demand planning processes in a wide range of industries. ForecastX combines a powerful statistical forecasting engine with Microsoft Excel to give an effective blend of forecast accuracy, ease of use, and flexibility.
Last week, another prominent technology recognized the value of ForecastX when TMT Magazine awarded John Galt Solutions the TMT News Technology Award 2016.
"We have cast a centre-stage spotlight on those, who through determination, commitment and hard work, have developed and shared their ideas to fundamentally evolve the business world. As the world of technology continues to grow, its role in the modern day life and business cannot be overstated."
Says Kaven Cooper, TMT Awards Coordinator, and continues:
"As such I am proud to recognize our deserving winner, and would like to wish them every success going forward."
To find out more about the ForecastX Wizard 8.0, please visit http://www.johngalt.com/forecastX where you can learn more about this powerful tool.