Webinar: Rough Cut Planning is Simpler & Better with S&OP
Took Place: February 11, 2016
Register to Watch the Recording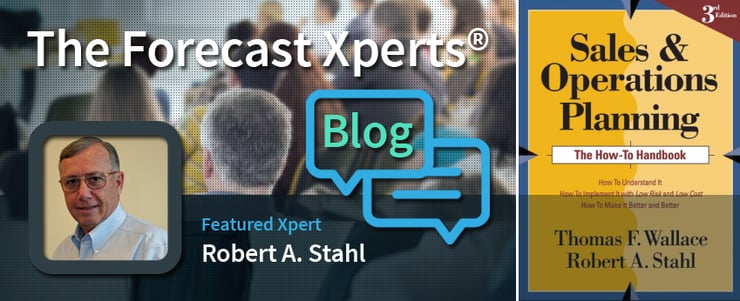 In this increasingly complex and uncertain world, making the tools we use simple yet effective is an imperative. Fortunately, that's just what's happening with S&OP, when done properly.
S&OP requires a Market-Facing family VOLUME projection that is reasoned, reasonable, credible and transparent – understanding fully there will be inevitable intrinsic variability. Then, through Simplifying Assumptions about MIX, S&OP translates that projection into Rough Cut Resource Planning. Due to this simplicity, what-if and simulation analysis can be done in real time, during a meeting or discussion. This is a real boon to achieving a collegial, cross-functional, collaborative consensus about balancing demand and supply.
Thanks to our Lean Thinking folks, often times this all the planning that is needed to allow the short-term schedules and requirements to be executed routinely. In other words, it does the proper prior planning to prevent poor performance in scheduling.
Sign up to watch this recorded Webinar, presented by Bob Stahl, and get up to speed with the leading concepts, principles, and examples of how to make this happen with your S&OP practice.